Midsummer has arrived and it's hot outside. Hope you all escape the heat by the pool (or at least the air conditioning)! Make sure you stay hydrated and read well.
There's no better time to read than on a cruise, when you can kick off your shoes, grab a drink of your choice, and settle in with the book you've saved for the occasion.
Does that sound like a good idea to you? We have some perfect recommendations for all July cruisers (and everyone else too)! Pack one or two of these books in your suitcase or on your tablet for your next vacation.
July is Disability Pride Month, and so the books I've picked out for you are all about one type of disability.
The definition of a disability is a physical or mental condition that limits a person's movements, senses or activities. Most are associated with stigma and prejudice, and so reading about disability issues can help us learn about what people living with such conditions experience.
I'd love to hear in the comments which book you picked, or if you have a favorite read for Disability Pride Month that hasn't been mentioned!
Fiction
The Edgar Sawtelle Story by David Wroblewski – Follow Edgar, born mute, in a northern Midwestern story as he is forced to flee into the wilderness after his father's death with only his three dogs for company.
Feathers by Jacqueline Woodson – Jacqueline Woodson is a leading mid-level author, and she's out of the park with Feathers. Frannie deals with a lot of big issues for a child: her mother's depression, a friend's growing religion, her brother's deafness, and a new kid at school who gets bullied.
Everything's Alright by Mona Awad – After a fall put an end to her stage career, Miranda Fitch takes a job as a theater teacher. However, living with the resulting chronic pain is a daunting task. When his students rebel against his choice in Shakespeare's plays, the Fates intervene.
Girl Out of Water by Laura Silverman – Anise Sawyer, a California girl, must spend her summer in landlocked Nebraska, caring for her cousins ​​while her aunt recovers from a car accident. There, she meets a one-armed skater who charms her.
nonfiction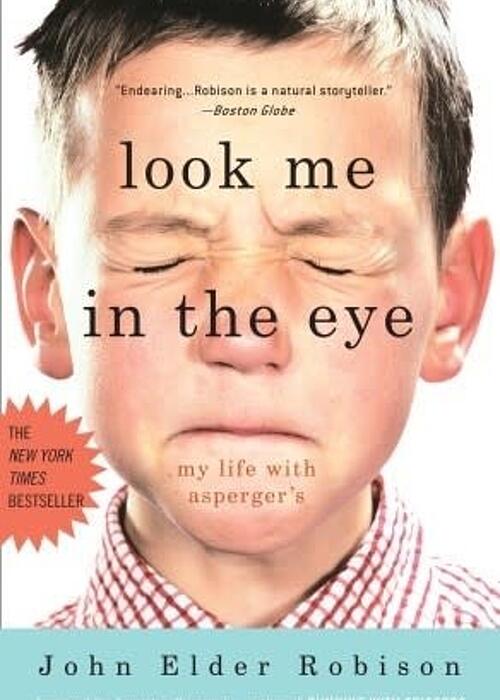 Look Me in the Eye: My Life with Asperger's by John Elder Robison – Robison's lifelong talent in electronics may have landed him a gig with KISS, but he had to pretend to be "normal" in no any "real" work. Eventually, at forty, he was diagnosed with autism, transforming the way he saw himself and the world.
My Life Story by Helen Keller – Most of us grew up with Helen Keller as an example of physical disability, as well as courage, dedication and friendship. Have you read his autobiography?
World's Strongest Librarian by Josh Hanagarne – Thanks to TikTok, Tourette's Syndrome has gained notoriety lately. Discover the memoir of Josh Hanagarne as he tells his story of growing up with Tourette and how he tried everything to get rid of his tics, to the point of losing his voice.
This Star Shall Not Go Out by Esther Earl – Those familiar with The Fault in Our Stars by John Green may recognize Esther Earl's name, as she was not only to whom the book was dedicated, but about whom it was based. Collected by friends and family are Earl's diaries and writings and deserve all the credit he has been given, separately from TFOS.
Are you someone who likes to read when you board your vacation cruise? How many books do you usually pack? What are you reading for Disability Pride Month?
We'd love to know all about it in the comments below!