GMU Middle East and Islamic Studies presents

Moderated by Bassam Haddad

Thursday, April 28, 2022
2:00 PM EST

Co-sponsored by: Institute of Arab Studies, GMU Middle East and Islamic Studies, GMU Global Affairs, GMU Schar School of Policy and Government

Join us for a conversation with Sinan Antoon, scholar, writer and co-editor of Jadaliyya, where he will trace the formative literary and intellectual influences and confluence of politics and poetics in his scholarly works, novels, poetry and essays . Antoon will also read excerpts from his most recent work on collateral damage in Iraq.
With

Sinan Antoon was born in Baghdad in 1967. He left Iraq after the 1991 Gulf War. He graduated from Baghdad, Georgetown and Harvard where he obtained his doctorate in Arabic literature. He is a poet, novelist, scholar and translator. He has published two books of poetry and four novels. His works have been translated into many languages. His translation of the last prose book by Mahmoud Darwish, In the presence of absence, won the 2012 American Literary Translators Award. His other translations include The Book of Disappearance by Ibtisam Azem. His scientific works include The poetics of the obscene in pre-modern Arabic poetry: Ibn al-Hajjaj and Sukhf and articles on Saadi Youssef, Sargon Boulus and modern Iraqi culture. His essays appeared in The Guardian, Washington Post, The nationand The New York Times and many pan-Arab newspapers and magazines. His most recent work is The Book of Collateral Damage. He is an associate professor of Arabic literature at New York University.
Bassam Haddad (Moderator) is director of the Middle Eastern and Islamic Studies Program and associate professor at the Schar School of Politics and Government at George Mason University. He is the author of Business Networks in Syria: The Political Economy of Authoritarian Resilience (Stanford University Press, 2011) and co-editor of A Critical Political Economy of the Middle East (Stanford University Press, 2021). Bassam is co-founder/publisher of Jadaliyya Ezine and Executive Director of the Institute of Arab Studies. He is the founding editor of Journal of Arabic Studies and the Knowledge Generation Project. He is co-producer/director of the award-winning documentary film, About Baghdadand director of the acclaimed series Arabs and terrorism. Bassam sits on the board of directors of Arab Council for Social Sciences and is executive producer of Status Audio Magazine and director of the Middle East Studies Pedagogy Initiative (MESPI). He received the MESA Jere L. Bacharach Service Award in 2017 for his services to the profession. Currently, Bassam is working on his second book on Syria titled Understanding the Syrian Tragedy: Regime, Opposition, Foreigners (forthcoming, Stanford University Press).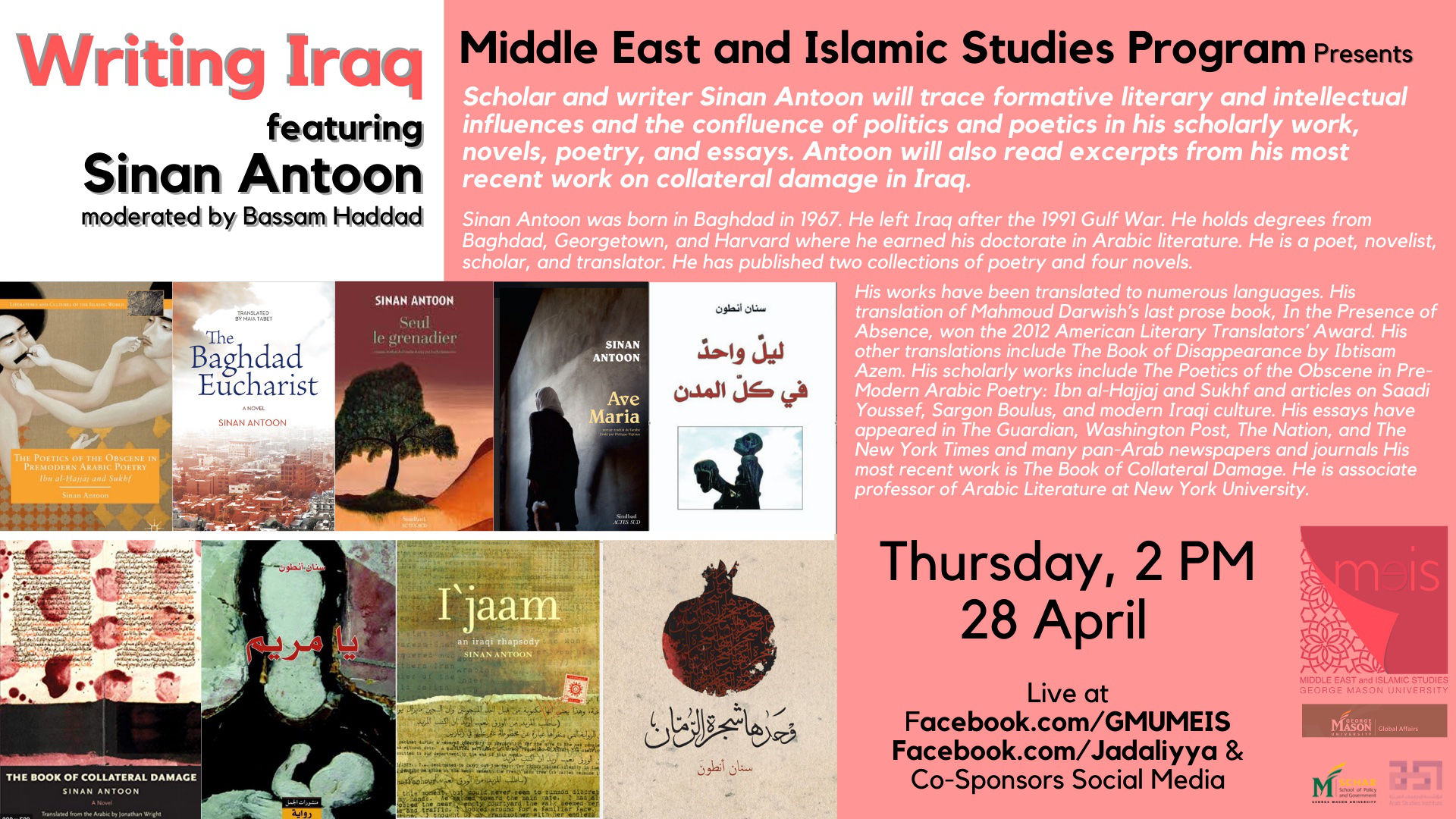 Monday 25 April 2022 – 09:00:00